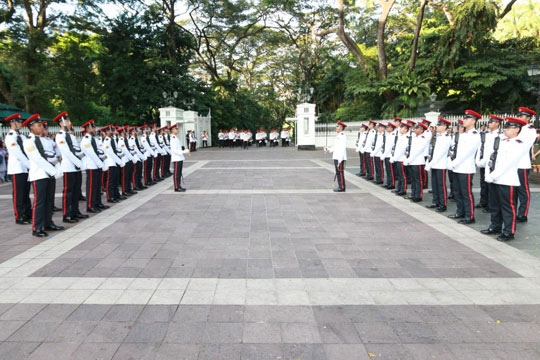 The Istana Ceremonial Guards perform sentry duty at the Istana Main Entrance along Orchard Road.
The tradition dates back to 1959 when the late Encik Yusof Bin Ishak took office as the Yang Di-Pertuan Negara. Then, the Istana was guarded by combat troops from the only infantry regiment at the time – the 1st Battalion of the Singapore Infantry Regiment.
The use of combat troops to guard the Istana ceased in 1968, with the formation of the Singapore Armed Forces Guards Unit. Today, a platoon of 20 guards from the Singapore Armed Forces Military Police Command are specially selected and trained to perform sentry duty on a monthly rotation basis.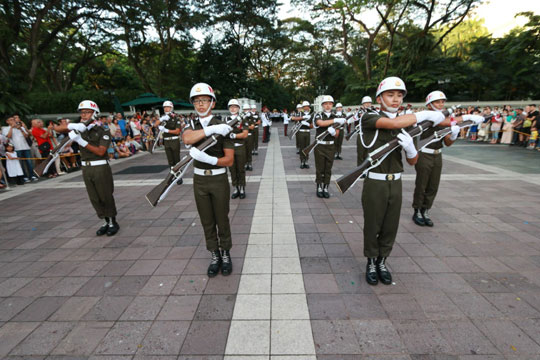 The take-over by a new set of guards is signified by the Changing of Guards Ceremony which is typically held on the first Sunday evening of the month.
The format of the Ceremony is based on the British Changing of Guards Ceremony at Buckingham Palace. Altogether, 36 Guards and two Guard Commanders are involved in the Ceremony. The incoming Guards will march from Koek Road (beside OG Orchard Point) to meet the outgoing Guards at the main entrance of the Istana. A symbolic parade of handing over duties is then carried out, with military bands in attendance. As part of the ceremony, the Guards will also perform a Rifle Precision Drill.