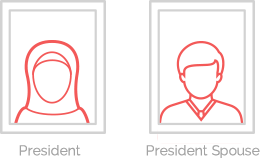 The portrait of the President must be positioned on the left and the portrait of Mr Mohamed on the right. Both portraits must be framed and hung as a pair, at the same height.


If the state crest is to be displayed with these portraits, it should be placed between the two portraits, with its top in line with the top of the portraits. No other pictures, photographs, emblems or notices should be placed above or immediately beside the portraits. (Display of the state crest is permitted only for government organs, ministries and statutory boards, as well as Singapore embassies overseas. For enquiries on the use of the state crest, please contact the National Heritage Board at: nhb_nationalsymbols@nhb.gov.sg.)
The distances between the two portraits, or between the state crest and the portraits, are not subjected to any specifications.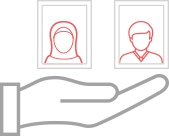 Care should be taken in the choice of location to ensure that the portraits are accorded decorum. Appropriate places include public areas and where official business is conducted, for example, the main lobbies (except for lift lobbies), reception counters, general offices, auditoriums, and conference and meeting rooms. The portraits may also be displayed at public waiting areas of passport and permit offices, polyclinics, hospitals, financial institutions, military establishments, hotels, embassies, and country clubs, etc.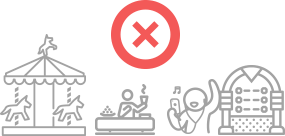 The portraits should not be displayed at places where games and entertainment take place or where food and drinks are served, for example, karaoke lounges, games and jackpot rooms, amusement centres, arcades, canteens, bars, pubs, beer and eating establishments.